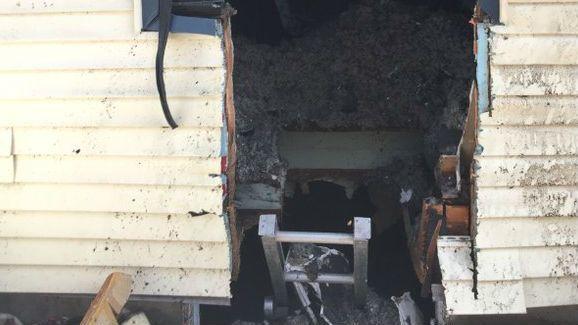 We were on KHQ in Apr 4, 2016 highlighting the importance of Egress Windows
Summary: The house caught fire which had no egress windows and the house owner's nephew was trapped in the basement, requiring fire fighters to cut a hole through the wall to get him out.    
KQH and the homeowner want to send out the message that you need windows in your basement to be sure someone can get out and fire fighters could break in.
It's important to have the proper basement windows that in the event of an emergency that the window is big enough that adults could get out.
Business Owner Petr told them it is a safety priority to have a egress window and to replace small window which are common in old home "for ventilation and most of them don't even open." 
Call us if you are concerned about your family's safety and need to add a egress window which can be put in houses that aren't built with them.
If you are concerned about also about increasing your risk of robbery, ask us about window well covers that can be locked and open easily from inside the window well only.